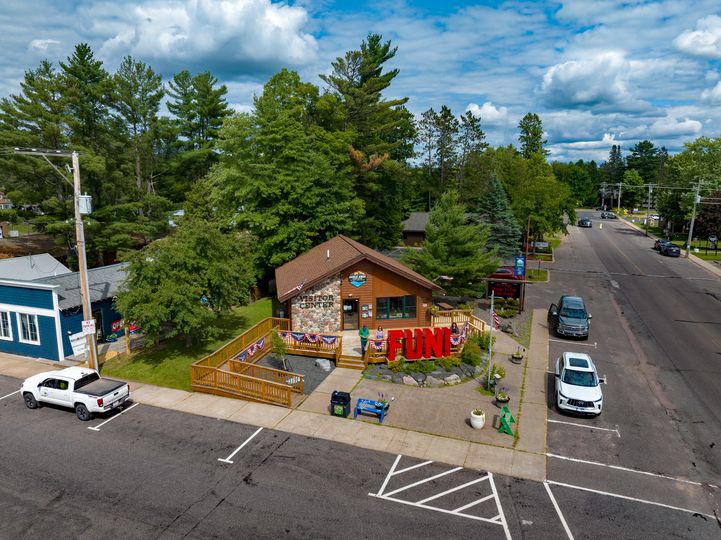 The Visitor Center is located inside the Cable Area Chamber of Commerce in downtown Cable on County Hwy M just one block East of Hwy 63. The Visitor Center is THE location for all things relating to the southern half of Bayfield County and the communities of Cable, Drummond, Grand View & Namakagon.  Click for Directions
Brochures from lodging, dining, local services, retail and entertainment businesses are here for your convenience. We also display posters about events happening throughout our area. In an effort to be even more accommodating, we also feature brochures from our neighboring communities as well as popular destinations throughout Wisconsin. For your convenience, we also display brochures on the outside of our building in enclosed brochures racks for after-hours information.
We have countless maps of various trails including Bayfield, Ashland, and Sawyer County ATV and Snowmobile, CAMBA, local river maps, hiking and cross country ski trails. We also carry information about the various U.S Forest Service, Wisconsin DNR, and Bayfield County parks and campgrounds.
We are your one stop information shop!