Tour de Chequamegon
September 23, 2022

 to 

September 25, 2022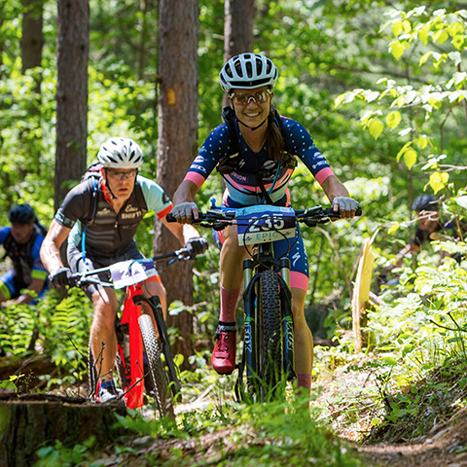 Ride the scenic gravel roads of the Wisconsin Northwoods this fall with Seeley Dave and Wheel & Sprocket on the 6th annual Tour de Chequamegon! Roll through dense forest, uplands and remote lakes of the Chequamegon National Forest. Join the bikepacking ride that literally put Wisconsin gravel on the map!
The Tour de Chequamegon is designed to be a semi-supported introduction to bikepacking, so you won't be alone. While you do have to carry your tent, clothing and personal items, we will have ride guides to make sure you don't get lost, mechanical support in case you break down, catered meals at camp so you don't have to cook, and medical support just in case. We have a well trained support crew that's been doing this ride for years that will be riding along with you that consists of 3 support riders, 2 support vehicles and a medic just in case. We have a lead rider who rides with the front group, a rider in middle who floats among the different groups in the middle of the pack and a sweep rider who makes sure no one gets left behind. In addition, we have 2 support vehicles on the course at any given time carrying food, water and tools to help out if anything comes up on the route.
For more information, visit their website!