North End Classic Ski Race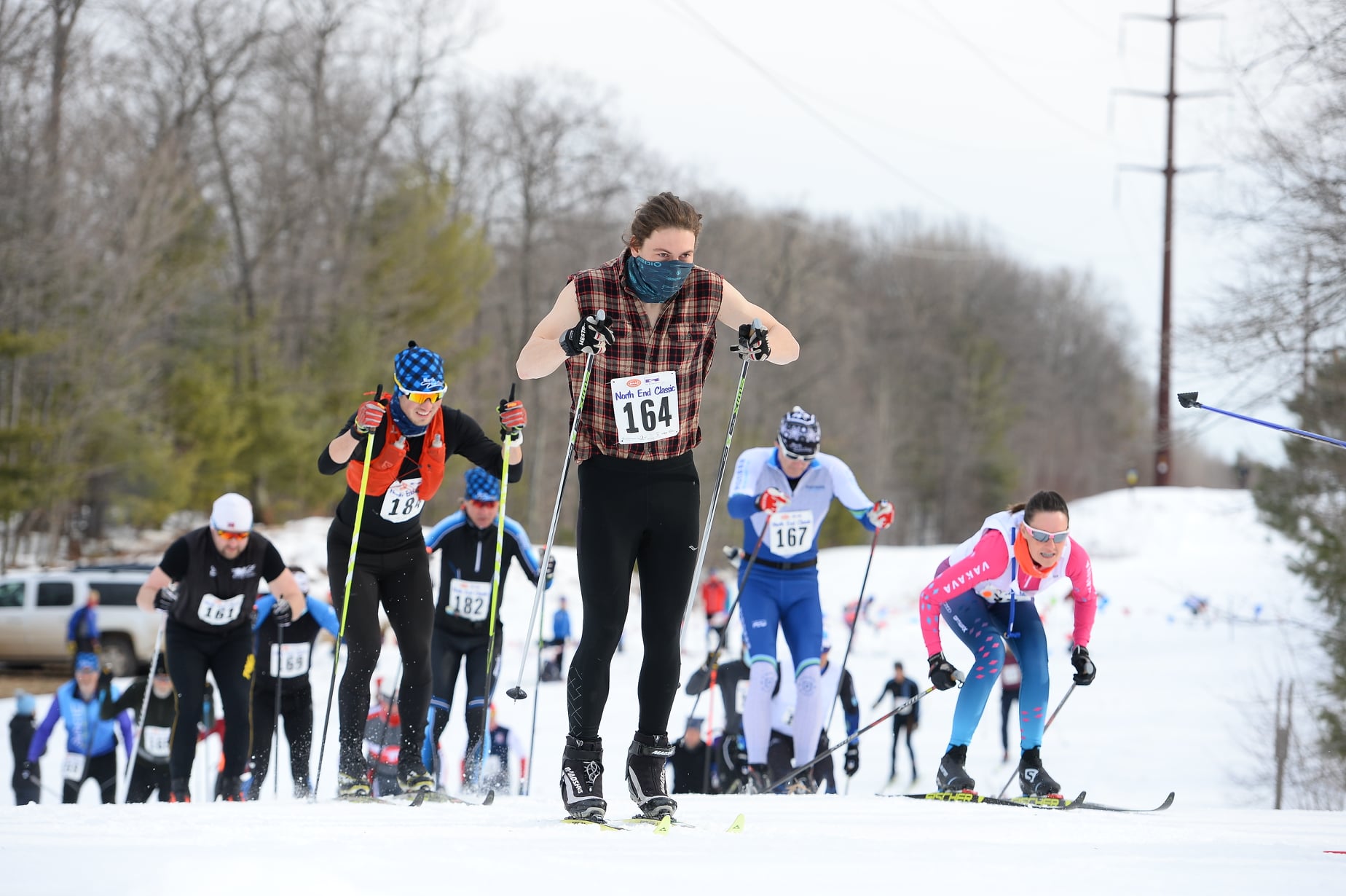 Bib Pick-up – Saturday, Feb. 5 – 5:00-7:00PM, Cable Community Center, Cable.
Sunday, Feb. 6 – 7:30-9:00AM, Cable Community Center
Technique: Classical technique (diagonal stride and accepted variations) is to be used.  Skating in any form is not permitted, including marathon skate, diagonal skate, flying herringbone, etc. Limited skating steps are permitted only when changing lanes or cornering. Technique use will be monitored and anyone observed skating will be disqualified.
Start Times: 10:00AM – Mass Start – 12.5K and 25K;   10:05AM – Cookie Class
For more information, click here!
Photo taken by Kelly Randolph, Once In a Blue Moon Studio.